Providing inspiration and ideas about living simply, creating a natural home, and cultivating sustainable roots.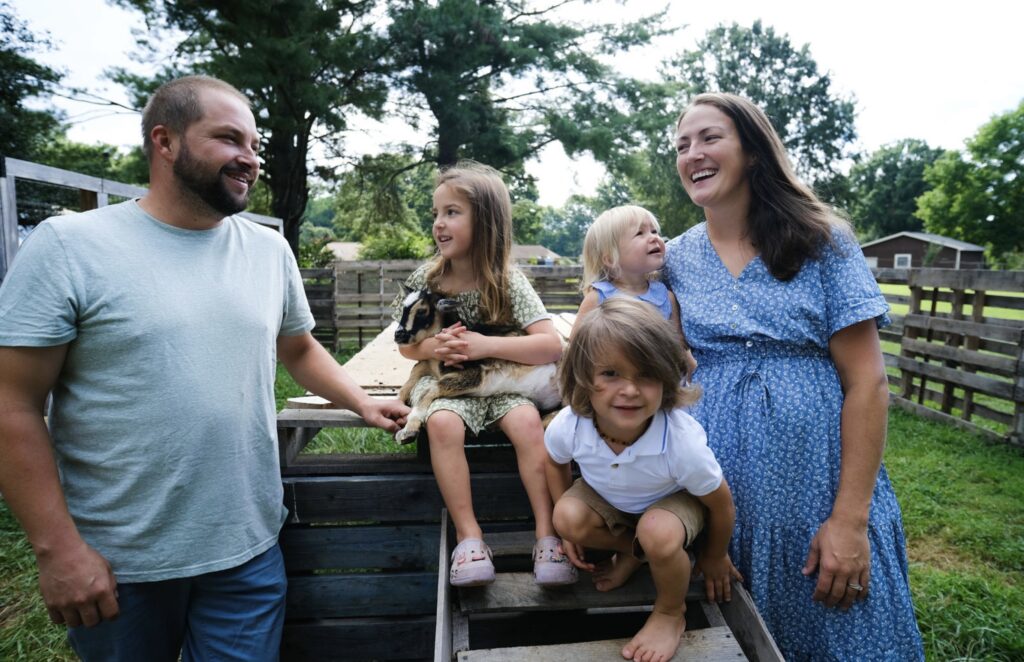 Hello my friends! My name is Maggie, and I got this crazy idea while waiting for baby #3 to arrive, that I would create this safe place to share my endless dreams and experiences with other like-minded people. Little did I know what it would all develop into. Welcome! I'm glad you're here.
About Me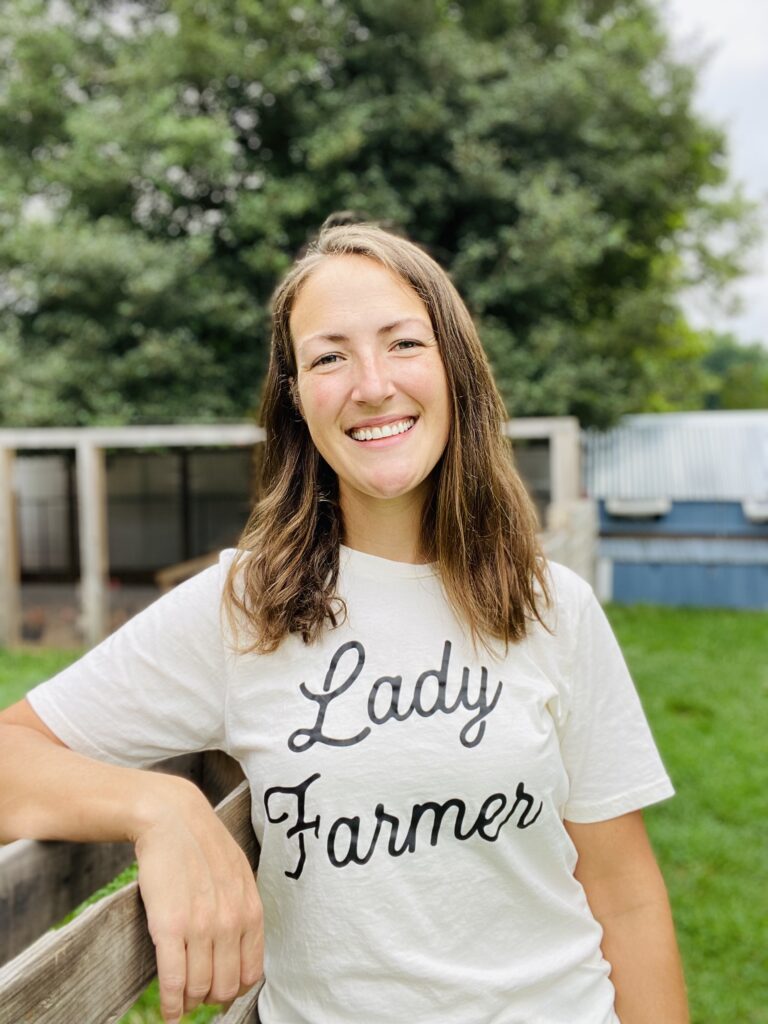 My Husband, Josh and I moved to North Carolina from Upstate NY in 2014, and bought a little 1 acre property in the Summer of 2016 while I was pregnant with our first child. As adventurous outdoor enthusiasts, we instantly started dreaming about what this land could provide for us and our growing family. See, I'm a big dreamer, and I have been blessed with a sweet man that tries his best to make it all happen. He's always in my corner, no matter how wild my ideas get. This type of relationship we have has allowed a lot of those wild dreams to snowball quickly.
Since moving into that home in 2016, we've welcomed 3 children. In addition, we've also gathered up a handful of farm animals, a giant vegetable garden, a little greenhouse, and several beehives.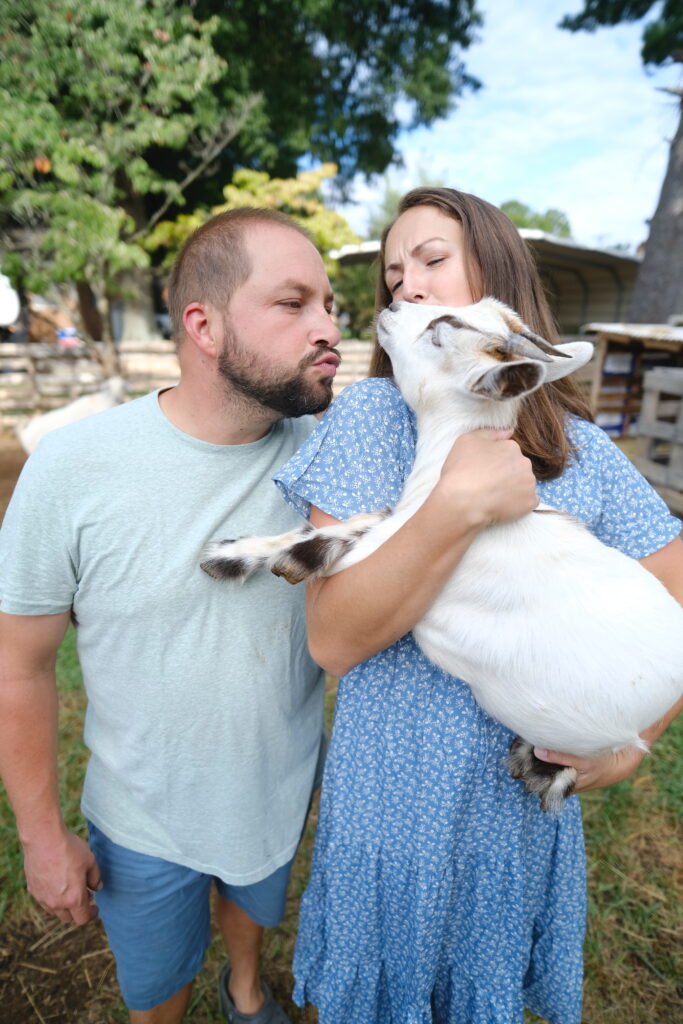 Every year, we seem to add another dynamic to our little suburban farmstead to help us live a more simple life that comes from our natural land. We journey to become more educated on how we can naturally sustain these roots that we are establishing right here and right now. It's our passion to give our children the experience of cultivating life's seeds and watching them sprout. We learn together as a family to tend to those sprouts as best as we can, and to teach others the same.
Update: In the Summer of 2022, we sold that 1 acre homestead to honestly live our lives the way we've always dreamt. We are temporarily living in our 200 square foot camper on some borrowed land while we search for our forever land to steward and call home. You can follow along on our crazy journey by subscribing to our YouTube channel here, by following us on social media @wild_and_woven_farm or by visiting our newest website, Wild + Woven.
Thank You For Stopping By
Follow along on this crazy adventure for tips, inspiration, and ideas on how we are sprouting the seeds of simplicity on our farmstead and in our daily lives. You can sign up below to join the Sprouting Community, where you will receive a few recipes, updates, and information about classes and farm shares for those that are local to us.
Interesting Facts About Me
I LOVE the summer heat! Yes, even here in the sticky, sweltering Southeast. How I even survived my first 28 years of life in Upstate NY is anyone's guess.
My Father trained horses in harness racing throughout my younger childhood years. I believe I cleaned my first horse stall by the age of 3.
Environmental Biology was my major in college, and I worked as a full time nanny during and beyond those years.
Ballet has been a passion and hobby of mine, and I took classes as an adult up until I was 4 months pregnant with my first child. I am now nowhere near as flexible as I used to be!
My Husband introduced me to hiking the Adirondack mountains when we first met, and we were on the fast track to hiking the 46 highest peaks in the area, where we would earn our "ADK 46-R" mountain club status. Sadly, we moved out of state before completing, but maybe one day we'll finish it up. Click here for a list of those peaks!
I love to cook in my kitchen with some old jams playing in the background and a big glass of red wine to sip on. The slower the process of cooking, the better. Just c'mon over, pull up a stool, and I'll feed your belly and your soul.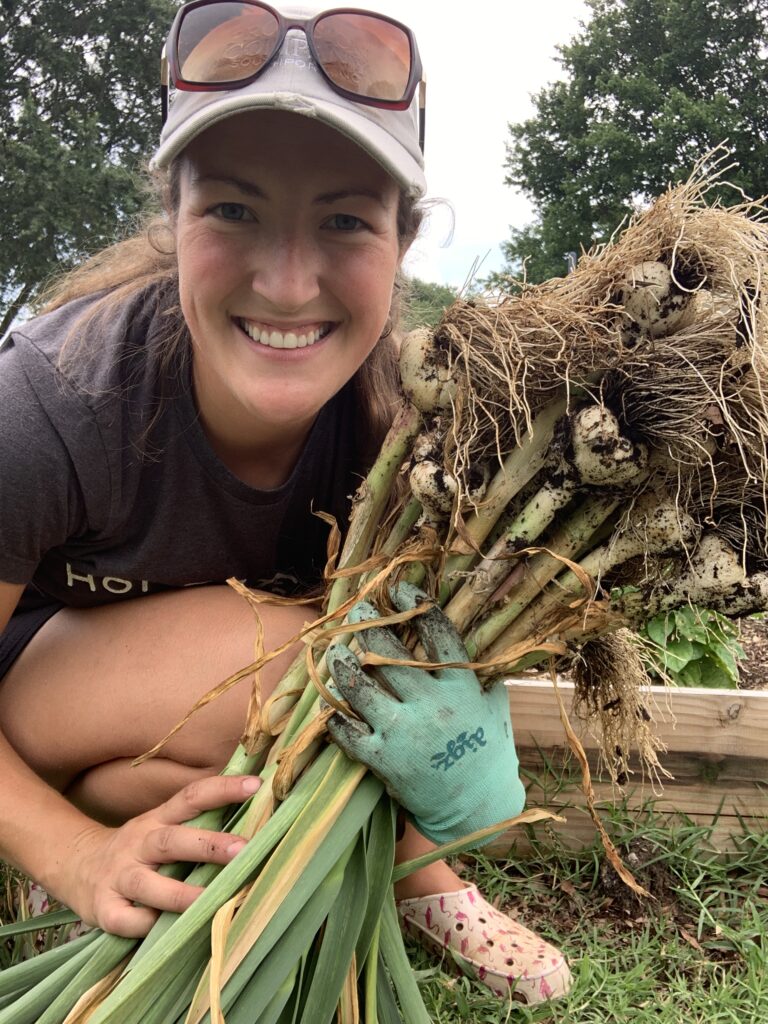 Here Is A List Of My Recent Posts