This easy and healthy strawberry chia seed jam recipe is perfect to make during the peak of strawberry picking season. All you need are 4 ingredients!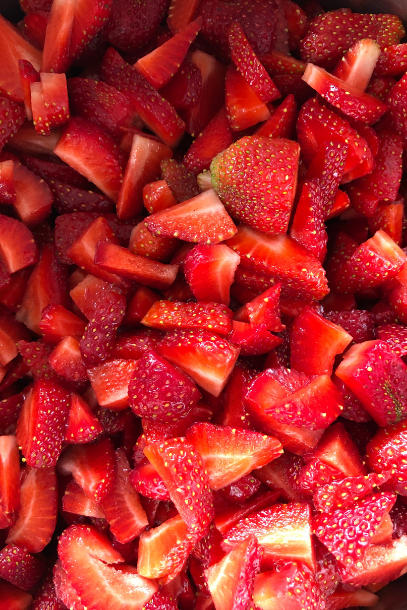 When Are Strawberries In Season?
Ah, strawberry season! One of my favorite times of the year. Here in North Carolina, in USDA Zone 7b, strawberry season is around the end of April-beginning of May. Growing up in Upstate NY, the season was closer to the end of May.
One of my favorite memories as a child, was going to my Grandpa's farm to pick strawberries. He would give me a pint container and send me out to the field saying, "fill this up and bring it back." He knew I would be out there for hours filling my belly with warm, juicy, red berries. I'd throw a few in the container to look like I listened to Grandpa's instructions, but not many made it back to the house.
[Read more…]

about Easy And Healthy Strawberry Chia Seed Jam