There was an unexpected ice storm and keeping the kids occupied was a challenge. Thankfully I had a few tricks up my sleeve so we could multitask with monitoring the branches falling outside around our buildings and animals.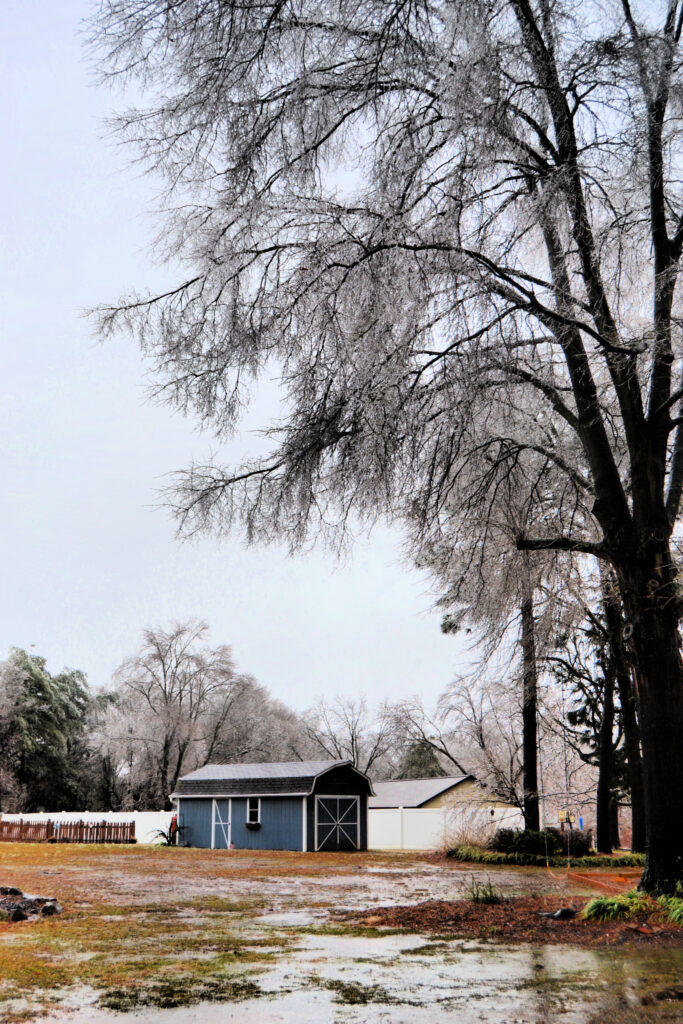 Unexpected Ice Storm On The Farmstead
Saturday mornings are full of rituals here on the farmstead. Snuggling in bed with Daddy who has been away most of the week working, homemade sourdough pancakes, and spending a lot of time outside. Weather permitting.
Living in the Southeast, weather can get pretty wild and weird in the transition months. We are either over-prepared for weather that never happens, or caught with our pants down for a good storm that rolls in. So, to our surprise, one February Saturday morning, we woke up to the glorious beauty of glazed trees outside of our window. Power outages were everywhere, but we were one of the lucky ones that still had lights on. Our town was officially shut down!
[Read more…]

about Ice Storm and Keeping The Kids Occupied