Easily make your own lip balm with 3 simple ingredients. This nourishing balm will protect your lips throughout all seasons. You can customize your lip balm by adding in other ingredients for scent, color, and shine.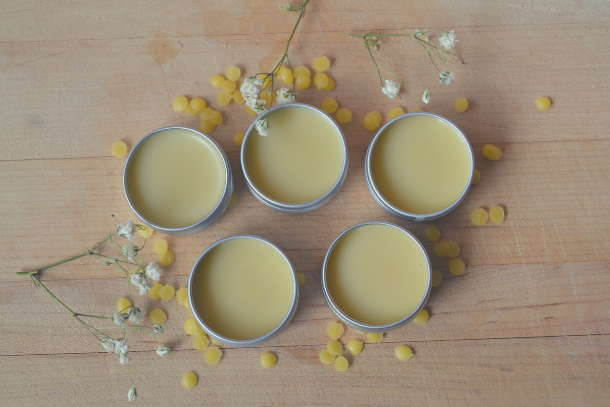 The Necessity Of Lip Balm
It's currently mid-March here on the little suburban farmstead, and that means the Spring chore list is a million miles long! There is so much new life between animals and plants, and we always seem to be maintaining or repairing a building or piece of equipment. In a nutshell, we are outside ALL DAY LONG. Rain or shine, heat or cold, this time of year will not let you wait for the ideal sunny and 65 day to get it all done.
Being in the elements can have it's challenges, and one of the biggest ones (second only to the sore muscles) is taking care of your skin. You've seen a gardener's hands, right?! We're always rubbing lotion on at the end of the day. And part of that nightly routine is the passing of the lip balm tube. We call it the "sneak attack" in our house.
[Read more…]

about Easily Make Your Own Lip Balm