With only 2 ingredients, you can create a bubbly, fermented, gut-healthy treat that can be used in countless recipes. Read on to learn how to create a homemade sourdough starter from scratch.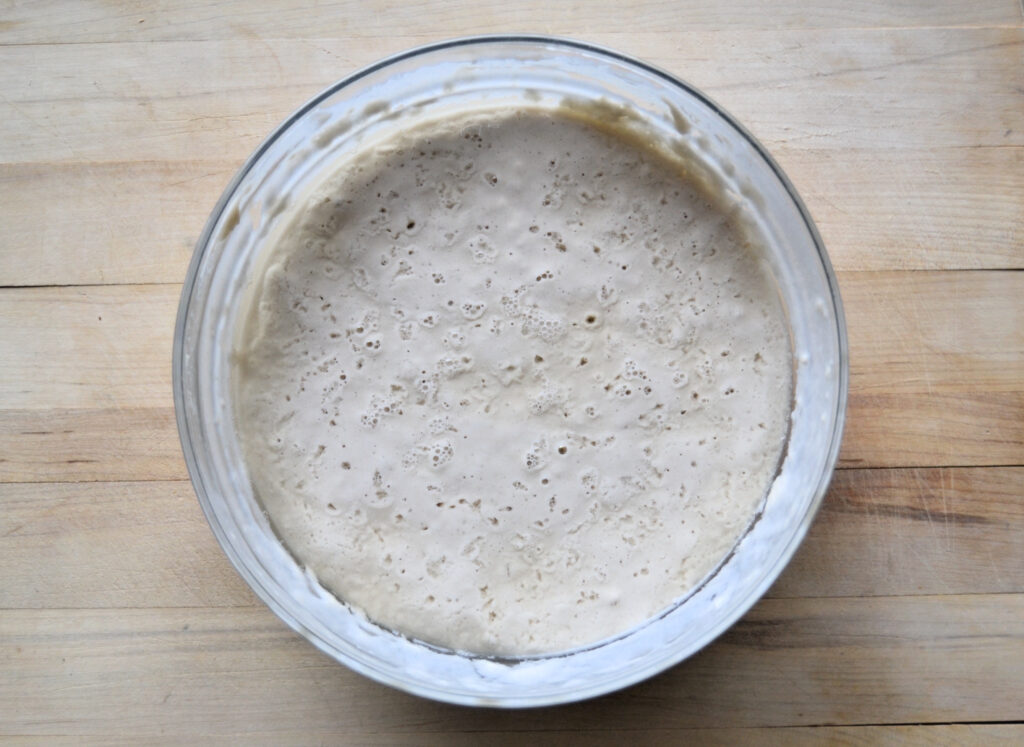 Why Should You Create A Homemade Sourdough Starter?
Trying to ensure that your family eats a healthy diet can be very difficult. I really think my toddlers believe they are allergic to anything green. I try to sneak the healthy stuff in, but they have radar and can pick it out, no matter how small and blended it is.
Since our immune health starts in the gut, it's important that we focus on consuming foods that support it's health. Fermented and cultured foods contain good bacteria that thrive in our gut, help promote proper digestion, and support our overall immune system. This is why my family takes a daily probiotic, in addition to incorporating gut-healthy foods in our diet. I have the kids convinced that the probiotic is "candy," and they throw it down the hatch with no problem. Parenting win!
Since my family mainly eats a grain-free diet, we tend to stay away from bread and similar items. However, I had been reading recently about the benefits of sourdough, and my food nerd self became very intrigued.
[Read more…]

about How To Create A Homemade Sourdough Starter